Check Out Our Latest Products
Woman's Boutique in Arnold, CA
Everyone deserves to have Fine Things in their life! We're a locally-owned and -operated woman's boutique, bringing women in Arnold, CA unique clothing, jewelry and home goods they'll absolutely love to own. In addition to fine wares, we're known for personalized customer service and our curated collection of unique, refined items. Stop in today to browse for yourself—we'd love to meet you and introduce you to Fine Things!
Treat Yourself to the Finer Things in Life
Everyone knows quality when they see it. You can see it and feel it when you pick something up, and you know when something distinguishes itself from the way it makes you feel. These are the finer things in life! They're not always easy to find, but searching for them doesn't have to be difficult. If you're on the hunt for quality apparel, jewelry and home goods, start your search at Fine Things! We've named our women's boutique after exactly what we offer, so you know where to find the quality products you're looking for.
We've been a locally-owned woman's boutique in Arnold, CA for over 22 years.
We're extremely proud of the inventory we're cultivated among boutiques in the area. This includes unique and sophisticated clothing that helps you look and feel your very best. Plus, we also offer jewelry and accessories to complete every outfit! We want you to step out of the house each day as the most confident version of yourself. Come browse our many refined clothing options and don't be afraid to ask one of our friendly staff members for recommendations and advice. You're bound to leave with an outfit that you'll absolutely love wearing.
Our shop is known for providing women with a huge variety of unique items.
We strive to cultivate a selection of contemporary, classic and refined goods.
Our friendly team is known for offering the best in personalized customer service.
Need recommendations? We'll be glad to provide them if you're looking for advice!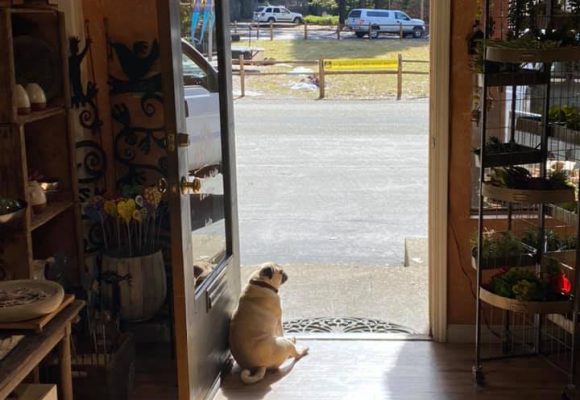 Our selection also extends to artisanal
home goods and products.
Our woman's boutique is where you'll find your new favorite body butter or the soothing candle that makes your home smell intoxicating! We also invite you to browse our décor and accessories, to elevate the atmosphere of your home and turn it into the sanctuary it deserves to be. Stop in today and we promise we'll become your new favorite choice among boutiques in Arnold, Dorrington, Avery, Murphys, and Red Apple, CA! We're committed to bringing you the finer things in life, because you deserve them.
Bring Home Refined Items
It's time to treat yourself to the finer things in life and enjoy refined products. Shop Fine Things today for home goods, jewelry, apparel and much more, to enhance your quality of life. Stop by or contact us today!